Click on Vegas World in the upper left corner of the screen, then click on My Profile: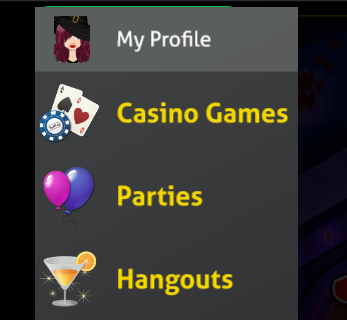 In your Profile, click on the Photos tab.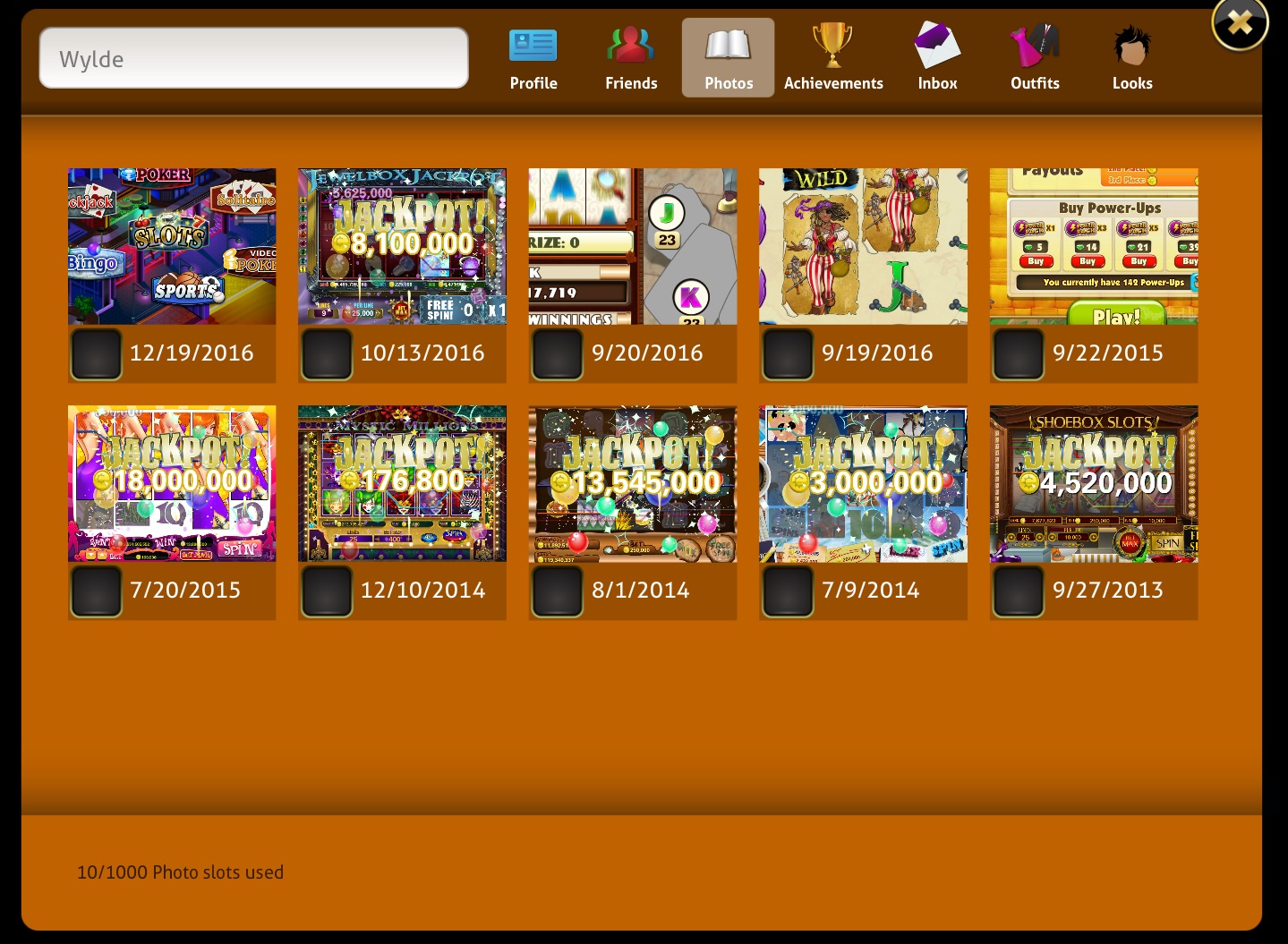 When you first open the Photo Profile page, you won't see the delete button.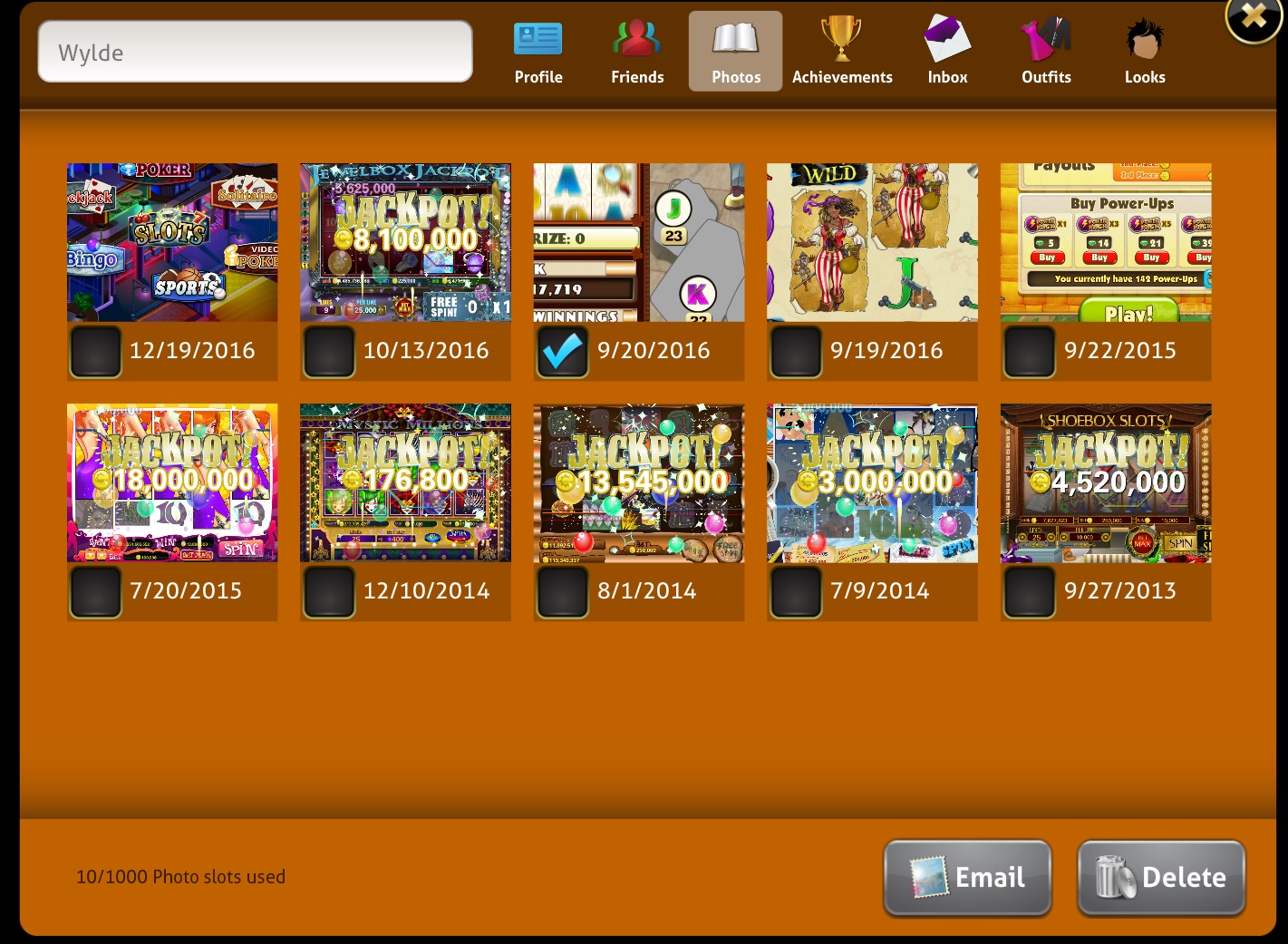 Check one or more photos, and the Email and Delete buttons appear.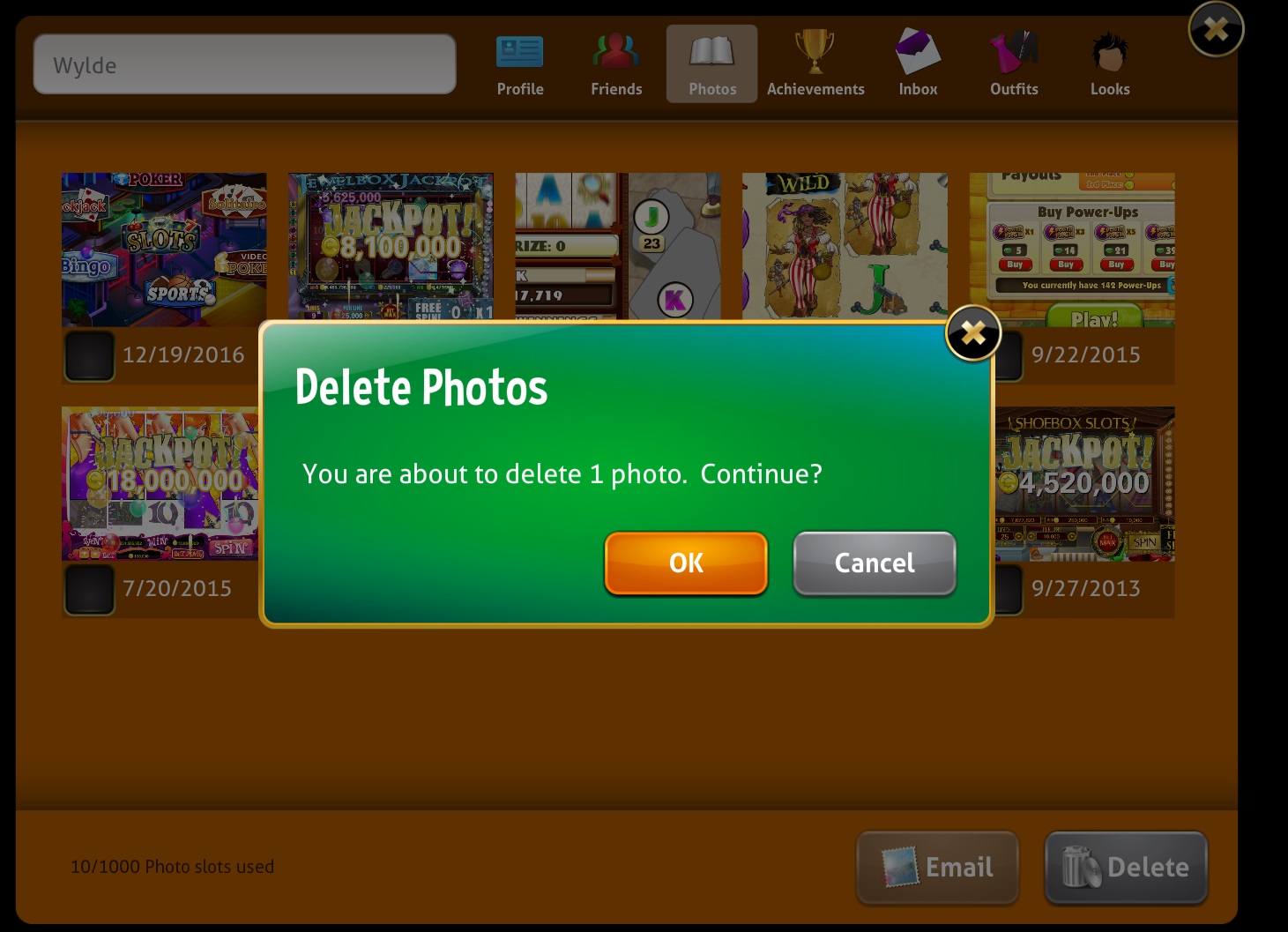 Selecting the Delete button will allow you to delete all of the photos that have been checked.